Green 17 Creative impressed with Think Backup!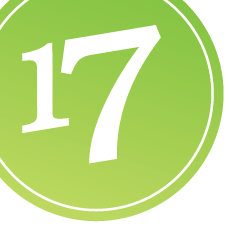 Green17 is a group of highly skilled digital artists and programmers based in Northern Ireland. The team has worked on branding and strategic design in both web and print for local and international clients
Adrian Wilson, Creative Director of Green 17 Creative said -
"At Green17 we have been very impressed by Think Networks and their teams wealth of knowledge and expertise.
Clive and Keith; your technical support is second to none! We have dealt with many hosting companies both for clients and ourselves, including some of the big players such as Media Temple (mt), 1&1, Rackspace etc - all of which never give us the care and attention to detail and server stability that Think Networks has delivered."