Rainbow Telecom entrusts mission critical data to Think Backup!
About Rainbow Telecom and Rainbow Mobile

With over 5,000 customers, Rainbow supplies and manages the telecoms requirements of businesses throughout the UK and Ireland.

The Rainbow approach to telecommunications ensures that their customers benefit from the latest technologies from the biggest brands at the keenest prices, whilst ensuring a high level of customer service.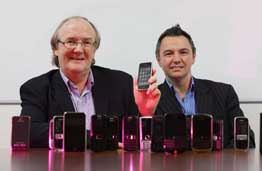 Since 2008, Think Backup! have been entrusted with managing the secure offisite backup of data belonging to Rainbow Telecom and subsidiary Rainbow Mobile.